Plenty to See and Do in the Heart of the Canadian Rockies: Things to Do in Banff, Alberta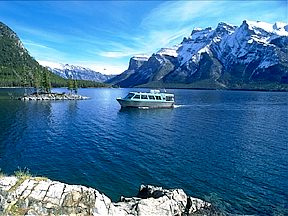 There are plenty of things to do in and around our Albertan towns of Canmore and Kananaskis, of course — hiking, skiing and a long list of other outdoor activities. You can even find great cuisine and luxury accommodations at resorts or boutique hotels in or near both of these places
But just a short drive along the Trans Canada Highway lies another beautiful Western Canadian town of some renown: Banff.
Here you will find no end of things to do as well, be it indoors or out. Mention Banff, Alberta or Banff National Park to someone and the first thing they may think of is mountains – it is the Canadian Rockies, after all – and in the winter that means snow and skiing. In the summer, it means trails and downhill mountain biking.
And that's true, of course. The Canadian Rockies are great places for skiing and mountain biking; there are reasons why the region has been host to two different Winter Olympics as well as world-class mountain bike races
But there is much, more more to see and do in and around Banff National Park and the Canadian Rockies; there are activities for everyone all year long, whether your interests lie in outdoor recreation and roughing it with a tent and backpack, or maybe a Kicking Horse white water rafting adventure, or you prefer cultural programs and the arts, and accommodations that lean toward luxury, such as boutique hotels, spas and resorts.