Hiking Banff, Alberta
Hiking in Banff National Park Features Some of the Best Trails to Be Found in the Canadian Rockies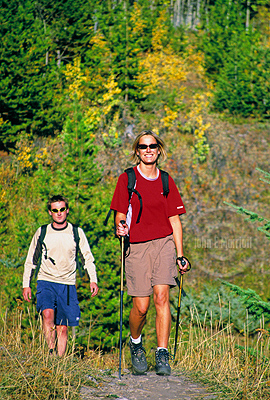 Banff National Park has 6,641 square kilometers of land comprising snow-capped mountains, valleys green with conifer forests, ancient glaciers and alpine meadows. The opportunities for casual strolls, day hikes and multi-day trekking is boundless, and some of it is the best you'll find anywhere.
Whether you are looking for strenuous hikes with scenic views of the Canadian Rockies as a reward, or more leisurely strolls that will offer you plenty of chances to indulge in nature and wildlife photography, there is a hike in or around Banff that is for you.
Fortunately there are many hikes just a short car ride outside of the Banff town; we've listed several of the most popular ones here; just follow the links below or in the center column on the right.
There are of course a multitude of other hikes and trails in Banff National Park, most of which originate in the Bow Valley between Banff town and Lake Louise. These trailheads are located along the Trans-Canada Highway, the Bow Valley Parkway, and Highway 93 Icefields Parkway.
If you're interested in a guided hiking tour with a group or hiking on a private guided tour, these things are available with many of the local tour operators.
click here for

200 – 50 Lincoln Park
Canmore, Alberta

---

---

click here for

Call Toll Free (888) 659-3394 or local 403-774-7219.

211 Bear Street
Bison Courtyard
Banff, Alberta

---

---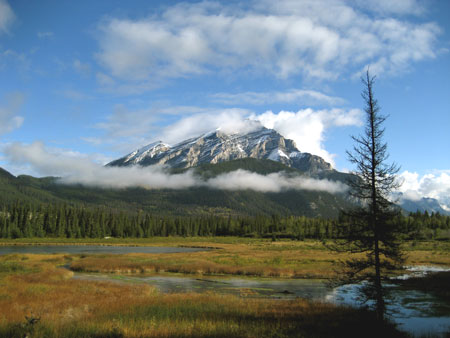 This 4.3-km trail starts at the Cave & Basin historic site above Banff and follows a paved trail to the Marsh Trail; it intersects with longer trails as well.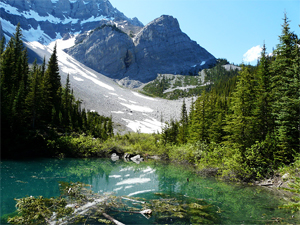 C-Level Cirque trail brings you the mining history of the Canadian Rockies and views of Lake Minnewanka; it's popular with history buffs and nature lovers.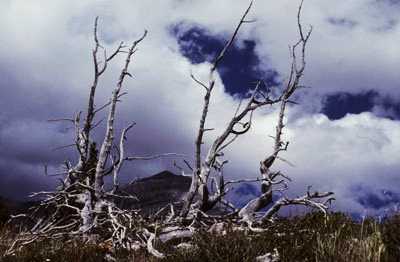 Aylmer Pass can be a rigorously tough day-hike or a multi-day hike. Either way it provides stunning views of Lake Minnewanka and the Canadian Rockies.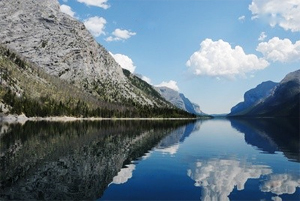 This trail outside Banff in the Canadian Rockies' Banff National Park runs for nearly 30 gorgeously scenic kilometers from Lake Minnewanka to Devil's Gap.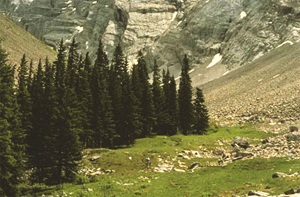 A bit long and strenuous day hike, the hike up to Cascade Amphitheatre is still easily doable in a day, and provides access to glacier-carved geologic features.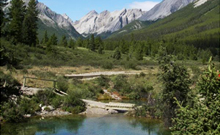 The Johnson Canyon to Ink Pots trail is the most popular day hike in Banff National Park, maybe all of Western Canada: it's an easy hike with scenic payoffs.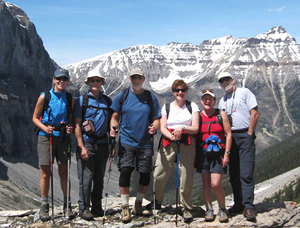 Leave the large backpacks behind and enjoy the beauty of the Canadian Rockies with a professional guide. It's hard to beat a guided hiking or walking tour.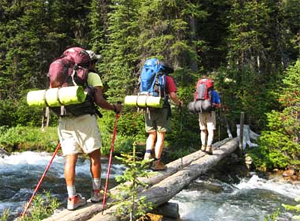 Get close to nature and enjoy the wilderness of Banff National Park and the surrounding areas of the Canadian Rockies. Strap a backpack on and hit the trail!