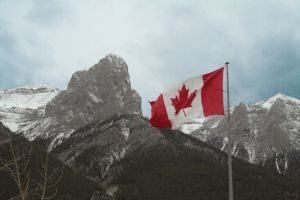 The trouble with traveling to paradise is the eventual departure back home. But what if home was paradise? Canada travel to Rocky Mountain areas like Canmore, Banff, and Jasper are not only ideal places to visit but high-quality locales to reside in. Just imagine stepping a backyard view of snow-capped mountains and gorgeous greenery. Mornings are spent fishing in the rivers, grabbing a coffee and enjoying the sun or cooking a breakfast while watching wild deer grazing nearby. It might sound too good to be true, but a long-term stay in Canmore, Alberta is easy if you try.
Canmore condos and other Canmore rentals are a good place to start. Even Canmore hotels and other accommodations are interested in offering long-term rental rates. Canmore inn and suites and Canmore lodging vary from chateaus to cozy, rustic settings. So pick a season to start at and give the small mountain town feel a go — there's rarely a disappointment with such an easygoing and beautiful lifestyle.
Canmore is especially lenient with living laws due to its out-of-national-park location, unlike other towns located in the National Park boundaries. So while adventuring in the Canmore area snoop around and see which of the darling and comfortable homes and hotels stands out. In the long run, the call to kickback in Canmore might be beckoning for a long-term extension.
Seasonal living in Canmore is just as ideal, as winter sports enthusiasts and summer mountain lovers both local and international will never run out of activities. The Windtower Lodge is the perfect solution to a season session with a touch of class and dazzling style. Just off Main Street the hotel hosts a variety of visitors, and offer monthly stays for as low are $1100 a month.
The Windtower Lodge has a number of room styles to choose from. Suite 446, for example, is over 800 square feet with two bedrooms and two bathrooms. Not only are the rooms beautiful, but picture the thought of retreating to an outdoor hot tub and work out facilities after a big day in the mountains.
Whether it's a family in search of comfort or a faculty holiday looking for the ideal retreat, The Windtower Lodge is just one example of the many fine accommodating offers in Canmore. From snazzy modern lodges to rustic themed houses and hotels, Canmore has all their bases covered on accommodation.
Less costly and still just 15 minutes from Banff, Canmore is an ideal location. With a thriving art scene and a laidback image, settling down in a town like Canmore is a peaceful dream that can easily come true.