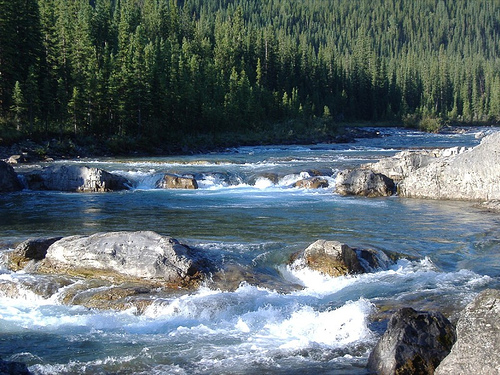 CALGARY, ALBERTA—Get on the whitewater with a rafting trip on the Elbow River in Alberta. The Elbow River is a popular choice for rafters and kayakers from Banff, Calgary, Edmonton, Jasper and the Canmore-Kananaskis area.
Due to it's short rafting season and fluctuating water levels, rafting the Elbow River is a real treat. Join us on a guided rafting tour, where you'll spend two hours enjoying the scenic natural beauty of the Canadian Rockies! Only a limited number of Elbow river tours run every summer. So, don't hesitate and book your Banff Rafting tour now!
Elbow River Rafting Information
River type: Beginner to intermediate (Class II-III)
Duration: 2 Hours (Morning & Afternoon trips)
Activities: Rafting, Surfing.
Adult Rate: $72+GST
Youth/Group Rate: $62 per person
Check in Times: 9:45am & 1:15pm
Check in Location: Allan Bill Pond
More Calgary Rafting Information
All equipment provided
Complimentary snack and beverage provided

More of the Best Things to Do in Alberta
For more fun-filled Banff activities, including rock climbing, horseback riding, and hiking, check out Banff Travel. Heading to Jasper, Alberta? Don't miss Jasper Vacations. No matter which tour you book, you're sure to have a memorable Canadian Rockies vacation. Call 1-888-659-3394 for more information.