Visit a Local Art Gallery and Get Cultured
There's More in Banff than Scenic Beauty and Boutique Hotel Luxury
We love the great outdoors of the Canadian Rockies — that's why we live here. But sometimes you need a break from playing outside. On those days we're ready for a little culture (yes, we have that in Western Canada too). If you'd like a little culture on your Western Canada getaway, come to Banff, Alberta.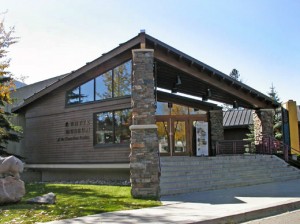 The Whyte Museum of the Canadian Rockies in downtown Banff features a collection celebrating Banff's artistic history. It also presents relevant, contemporary exhibits throughout the year.
Then there is the Walter Phillips Gallery at The Banff Centre, which serves as a hub for the city's contemporary arts scene, often featuring new media art forms. There are also a number of galleries in both Banff town and Lake Louise that feature traditional arts and crafts of Western Canada's First Nations peoples as well.
There are many other art galleries in downtown Banff that specialize in various artistic mediums such as painting, photography, sculpture, jewelry and printmaking among other artforms. These galleries often present the works of lcoal artists with an emphasis on Canadian Rockies' themes, as well as works of other Canadian artists.
Galleries in Banff include:
• About Canada Gallery
• Authentic First Nations Crafts (Old Crag Cabin, Bison Court)
• Canada House Gallery
• Canada Place
• Harmon Gallery
• Mountain Galleries (Fairmont Banff Springs Hotel)
• Quest Gallery
• Roy Andersen Photography
• Sedna Art Gallery
• Stratus Gallery
• Walter Phillips Gallery
• Whyte Museum of the Canadian Rockies
• Willock & Sax Gallery
Galleries in Lake Louise:
• Art of Man Gallery (Fairmont Chateau Lake Louise)
• Images of the North (Fairmont Chateau Lake Louise)
• Northern Art Impressions