Be Safe on Your Canadian Rockies Backcountry Adventure: Learn Wilderness First Aid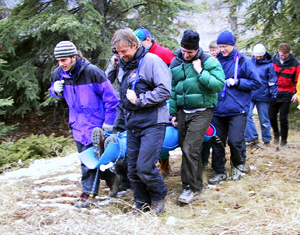 We love to play in the great outdoors, and we guess you do too — you wouldn't be reading this if you weren't, after all. And then there is the fact that outdoor recreation is one of the many reasons why people flock to the Canadian Rockies and Banff National Park every year from all over the globe.
But playing outside comes with responsibility; safety is important when you're out in the backcountry. If you or someone you're with is injured, help may be a long time coming.

With this in mind, ever given further thought to taking a wilderness first aid course? Yamnuska Mountain Adventures hosts wilderness first aid courses by Rocky Mountain Adventure Medicine, Canada (RMAM). This 10-day (80 hour) course is the industry standard for outdoor professionals; many tour companies based in Western Canada require this type of certification for their guides.
Wilderness first aid course topics include:
patient assessment system
body systems
environmental injuries/conditions
anaphylaxis, lifting/moving/extrication
patient carries
backcountry medicine
CPR
Topics are covered in-depth and includes simulations, according to Yamnuska. The course is recommended for outdoor professionals as well as for folks like us that enjoy outdoor recreation. If you're going to spend an extended period in the backcountry — days or weeks at a time – this can be good knowledge to have.
Yamnuska's course is recognized by Alberta Occupational Health and Safety as an Advanced First Aid certificate. In 2011 the course runs January 6 – 15; April 16 – 25; and October 27 – November 5. Yamnuska also offers a three-day recertification course. Courses take place at Yamnuska headquarters in Canmore.
So now you can come to Canmore, take your wilderness first-aid course, then head to Banff, Lake Louise or back up here to Jasper where you can head out into the Canadian Rockies backcountry of Banff or Jasper National Park.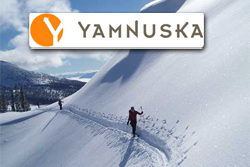 Yamnuska Mountain Adventures
200 – 50 Lincoln Park
Canmore, Alberta, Canada