Come See the Wildlife of Banff, Alberta:
Bears and Bighorn Sheep, Mountain Goats and Coyotes!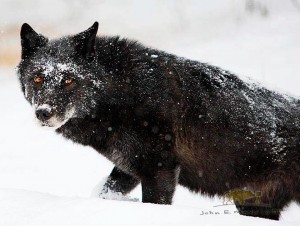 Western Canada and the area of the Canadian Rockies around Banff can be considered as remote wilderness – towns and cities are few and far between, scattered across the provinces of Alberta and British Columbia. But we don't mean to imply that there are not plenty of residents throughout the region.
There are, it's just that most of them aren't human.
Of course when you think of Canadian Rockies what's the one animal you think of first? Grizzly bears, of course, or black bears, or brown bears. Like bears? We've got bears.
But that's not all. Don't forget elk, deer, bighorn sheep, mountain goats, coyotes, wolves, marmots, and ground squirrels, just to name a few; there are some 53 species of mammals in Banff National Park. Then there multitudes of bird and fish species throughout the alpine forest, lake and river environments of the park.
Is it any wonder that Banff National Park draws photographers, both amateur and professional, from all over the world? Of course many professional photographers that specialize in alpine and wildlife photography are based in of the towns and cities of Banff National Park, including right here in Canmore, and elsewhere in the Alberta province of Canada.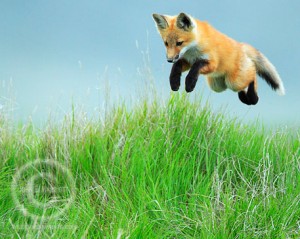 What do you have to do to see and photograph this wildlife up close? Well, you can lace up your hiking boots and climb into the straps of your backpack – head out on any trail, even those in downtown Banff, and on any given day you are likely to encounter alpine critters going about their daily business.
Or you can get in the car – or motorcoach – and go for a drive or scenic tour. While wildlife conservation and habitat protection is of critical importance – that's why the national parks were created, after all – there are some surprisingly easily accessible areas for visitors to the Rocky Mountains and Banff National Park to see wildlife safely and unobtrusively in their natural habitat — its an excellent opportunity for the whole family to enjoy, so bring the kids along.
Below are just a few places that are readily accessible for wildlife viewing in and around Banff, Lake Louise and elsewhere in Alberta and Banff National Park:
• Vermilion Lakes Drive
• Minnewanka Loop
• Norquay Road
• Marsh Boardwalk Trail at the Cave and Basin Historic Site
• Bow Valley Parkway (Highway 1A)
• Icefields Parkway
Of course please remember to respect the wildlife; we want to make sure that it stays just that: wild! As the folks at Parks Canada remind us all, the environment her is beautiful but difficult; wildlife in the Canadian Rockies must devote all available energy to survival: feeding, resting, staying warm or cool enough, avoiding natural dangers, and producing healthy offspring. With the millions of visitors to Banff National Park each year, it's important to remember that we must not disrupt animals natural activities, lest we take away from the energy they need for survival.
Looking for a guided wildlife hike or tour? Look no further than Banff Travel.
photography on this page © John E. Marriott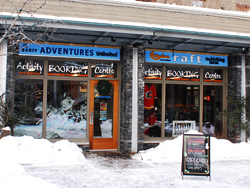 click here for
Call Toll Free (888) 659-3394 or local 403-774-7219.
211 Bear Street
Bison Courtyard
Banff, Alberta