Luxury in the Heart of the Canadian Rockies at Banff Upper Hot Springs
Vacations, getaways, holidays — they are all meant for relaxation. For some adventurous souls, that means a tent, backpack and the solitude of alpine wilderness. For others, that means taking it easy, maybe even a good pampering. Fortunately for both kinds of people, Western Canada's Banff National Park and the town of Banff, Alberta offer options for both kinds of people.
If relaxing in soothing, hot, all-natural spring water is an integral part of your trip, then the Banff Upper Hot Springs is for you. While the Hot Springs are operated by Parks Canada, they are anything but rustic.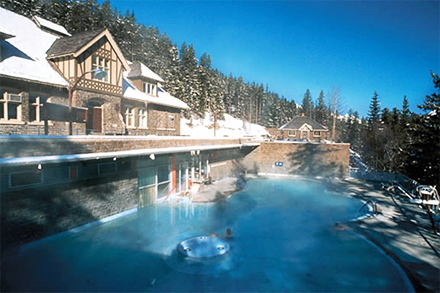 Featuring an historic spa and bath house fed by natural hot springs, the Banff Upper Hot Springs offer all the luxury and amenities of a modern spa, including therapeutic massage. And seeing as they are just few kilometers from the town of Banff, they are set against a backdrop of spectacular Canadian Rockies alpine scenery.
You can relax in the comfort of soothing hot water – while letting your eyes rest on majestic, snow-covered peaks and wooded valleys — where travelers have come for more than a century to enjoy the 1930s-era bathhouse and the outdoor, spring-fed hot pool.
The hot springs are family friendly if you're looking for this to do with the kids. It features a children's wading area and spacious changing rooms with heated floors that include dedicated family changing rooms, so parents can stay with and assist their children.
The Banff Upper Hot Springs also have a day spa that offers a variety massage therapies, steam room, aromatherapy, and wellness treatments. The Hot Springs are open year around with extended hours during peak seasons. And the Upper Hot Springs are certainly not the only hot springs in Banff National Park.
For more information contact the Banff Upper Hot Springs Pool directly at 403-762-1515 or call our North American toll free Pool Information Line at 1-800-767-1611.
To book admission ahead of your visit to the Banff Upper Hot Springs, contact Banff Travel.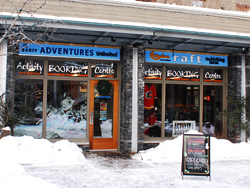 click here for Banff Travel
Call Toll Free (888) 659-3394 or local 403-774-7219.
211 Bear Street
Bison Courtyard
Banff, Alberta