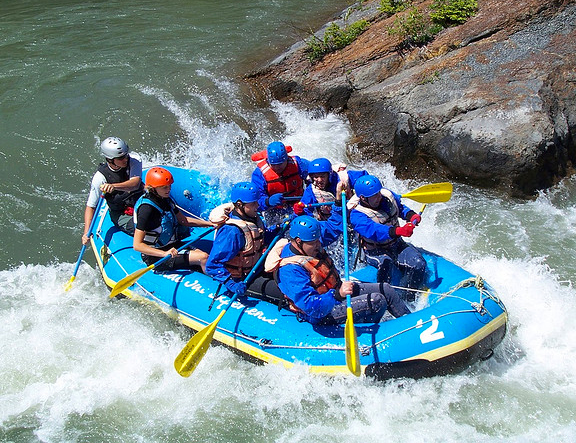 Join the fun on the Kananaskis River! Kananaskis Whitewater Rafting for all ages!
It's not enough that you come to Canmore-Kananaskis for your Canadian Rockies vacation. To get the full Kananaskis whitewater rafting experience, browse our rafting trips. Whether you're visiting Banff, Canmore-Kananaskis, Jasper, or anywhere in between, whitewater rafting is available for you, your family and your friends to enjoy.
Find Canmore-Kananaskis Whitewater Rafting
Inside Out Experience – Outdoor Adventures
For a great rafting selection in Banff and the Canmore-Kananaskis area, why not come rafting with us? Packages include combination tours that feature a rafting excursion and trail ride. After a two-hour guided trail ride along the Elbow River, Bow or Kananaskis Valley, a delicious barbecue lunch is prepared to set you up for the rest of a great day of rafting. Mountain biking, hiking, corporate team building and winter adventures are all part of what makes adventures with us so memorable.
Website: Click Here!
Official Alberta – BC Rafting Associations
If you want to raft the Kicking Horse River in Banff and the Athabasca and Fraser Rivers in Jasper, check out these official Banff-Lake Louise and BC Rafting Associations.
Amazing rivers, including the Athabasca, Fraser and Sunwapta Rivers, provide Jasper whitewater rafting day trips and multi-day Canadian rafting tours that are fun outdoor adventures for individuals, couples, families and groups. Don't miss out on your Jasper summer rafting experience–book now.
Call 1-888-241-2129 or click here for more information.
Famous rivers in Alberta–that's what you want to raft. Fortunately, Alberta has plenty of them. Head to the Alberta Rafting Alliance to find out how to plan all of your whitewater rafting vacations to Jasper, Banff, Calgary and more places in Canada. The Alberta Rafting Alliance can take you to the Kicking Horse River in Banff, Canada's most famous whitewater rafting river and home to some of the Canadian Rockies' best whitewater rafting and float trips, as well as the Kananaskis, the Red Deer, the Athabasca and the Sunwapta Rivers. Your Alberta rafting experience is waiting for you.
Call 1-403-774-7215 or click here for more information.
Stay a couple extra days in Banff, because if you don't, you're going to regret it. Multi-day Banff rafting tours are for the adventurous rafter, but also for families, friends and large groups! Two-day rafting trips through Alberta and British Columbia are great for family vacations! Full-day whitewater rafting tours can accommodate groups of 12 to 100, ideal for school, church or business groups. Also check out our new "Buy Your Own Boatload" (B.Y.O.B.) and "Smaller Rafts, Bigger Fun" programs, unique to Kicking Horse rafting trips.
Call 1-888-302-1117 or click here for more information.
Raft the raging Kicking Horse River in Banff, Canada. It'll be something that you can write home about. Just a short ride from Banff, the Kananaskis River is the choice river for those coming from the Banff-Canmore area. The Kananaskis River is great for families and rafting enthusiasts.
Call 1-800-519-4770 or Click here for more information.
Learn about excellent rafting trips on the famous Kootenay River and the Thompson River. Find a wide range of BC rafting vacation opportunities, including trips perfect for friends, families and corporate events. Enjoy the most beautiful parts of BC, while getting an excellent adrenaline rush on your next vacation to this region of Canada.
Click here for more information.
There is nothing like whitewater rafting BC and Alberta's Kicking Horse River. Friends of The Kicking Horse River is a local Banff, Alberta group here to promote whitewater rafting while protecting a river that is vital to the provinces of Alberta and BC and to Canada.
Official US Rafting Associations
For great rafting across the border, try our American whitewater rafting partners. Be adventurous!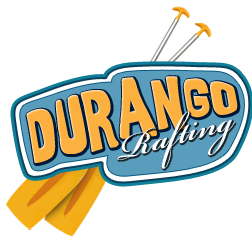 Traveling to Durango, Colorado? You won't go wrong by booking a whitewater rafting trip on the Animas River with us! Check out our sweet class II whitewater rafting web cam, featuring rafting on the Animas River, and learn how to make your Durango, Colorado whitewater rafting experience one to remember.
Call 1.888.204.4412 or click here for more information.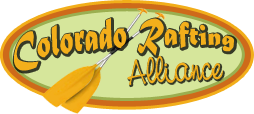 Raft Colorado Rivers in your Colorado destination of choice, be it Durango, Pagosa Springs, or Telluride. Use our handy app to sort Colorado rafting opportunities by class, location, and river!
With lots of Colorado rivers to choose from, you can't go wrong with the Colorado Rafting Alliance.
Click here for more information.
California's Whitewater Rafting Guide
California's whitewater rafting authority. Explore whitewater rafting near Sacramento, California and a variety of other locations in Northern, Southern and Central California. If you are unsure whether or not the South Fork of the American River is the whitewater rafting river for you, try it before you buy it with the official California live HD whitewater rafting web cam.
Click here for more information.
California whitewater rafting
There's nothing quite like California whitewater rafting river trips. With competitive group packages and family packages on whitewater rafting on California rivers such as the South Fork of the American River and the Tuolumne River. California whitewater rafting with passionate guides–that's the Adventure Connection.
Click here for more California whitewater rafting.
International Whitewater Rafting Guide
Raft top spots in the U.S. like Colorado and California, or more exotic whitewater rafting locations like Peru, Costa Rica, and Fiji. World Rafting outfitters know your whitewater rafting needs and will provide you with the best time, wherever in the world you want to go whitewater rafting!
Click here for more whitewater rafting information.