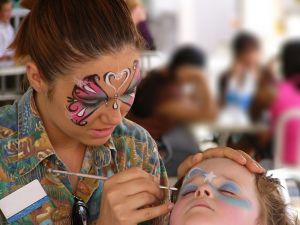 Canada travel always includes a trip to the Canadian Rockies, though coming to Canmore is a dream experience any time of year, though some months bring in a liveliness highlighted by annual events and festivals not to be missed by locals and visitors.
Summertime means hiking, biking, Canmore golf, and an explosive of arts and entertainment. Canmore hotels and Canmore accommodation play host to many out-of-towners wanting sunshine and the natural outdoors in a small-town environment. Canmore inn and suites, Canmore condos and Canmore bed and breakfast spots enhance the warm tones of summer in town to locals and visitors alike.
Jasper and Banff are also big on the festival mark, but Canmore holds something special. When the Winter Olympics graced Canmore in 1988 with its presence it put this tiny town on the map, drawing buses full of tourists from near and far to spend time in Canmore (many for the first time). Tourism lived on well after the games and has left a trail of creativity, artistic motivation and intriguing social activities.
Films like BrokeBack Mountain, Legends of the Fall, Shanghai Noon and Snow Dogs have all been shot in and around Canmore. The town's breathtaking scenery has left awe-striking interest in the movie industry for decades. But put Hollywood aside and Canmore is still bubbling with fun and flavorful highlights:
24 Hours of Adrenaline: Once known as the world's fastest mountain biking event, this race revolved around the mission to bike as many laps within a 24-hour period as possible. It's a nationwide race, dipping into neighboring U.S., and in Canmore the course is the famous 16-kilometer Nordic Center.
Canmore Ice Climbing Festival: Canmore is a play park for winter sports lovers, and this festival is symbolic to the phrase. The 18-meter (60-foot) manmade ice wall skirting the town's center street is made of hoses, wires and scaffolding. Onlookers can also indulge in climbing culture by attending tent exhibits, climbing clinics and guest speakers.
Rock and Fossil Show: Professional geologists are on deck ready to explain the basics and advanced reasons why rocks and fossils are the way they are. During the fall visitors stop by to study their own rocks and fossils or listen in on an expert's speech.
Rocky Mountain Ski Challenge: Held in the late spring this ski challenge goes the extra mile by getting creative with all the different ways a skier can race. From style to distance, this event seeks the all-around skiers who are ready for anything.